Jaisalmer Tour
Packages
Royal Adventure tours offers well managed plan tour packages in jaisalmer. Our travel tour services is not costly as compare to other travel agents. We also offer transport services for Jaisalmer tourism/travel packages via Jaipur from Delhi. Jaisalmer is the main attraction of Desert Rajasthan.
The city of Jaisalmer is famous for its exceptional monuments, desert and historical haveli. Tourists and history freaks have endless love for the city. Know more about Major Tourist Destinations of Jaisalmer
Book Jaisalmer Tourism Packages
So don't worry and hurry ! Pick any tour and travel packages in jaisalmer mentioned below You can call us at +91 94149 69491 for any discussion. We assist you better.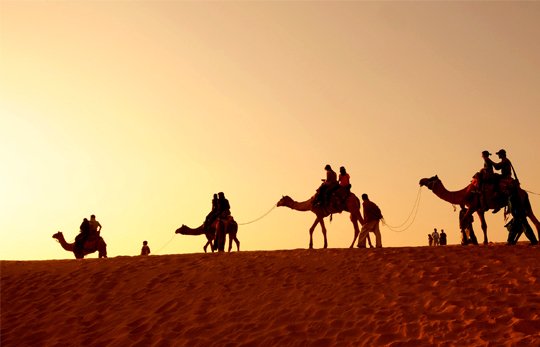 Padharo Jaisalmer for 2 Nights & 3 Days
Planning for 2 nights and 3 days in Jaisalmer, then Padharo Jaisalmer is top selling package to cover all tourist destinationof Jaisalmer and sand dunes .
Duration : 2 Nights & 3 Days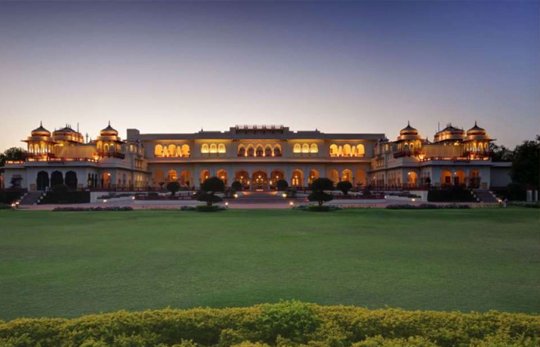 Golden Triangle Tour Package
If you are planning to visit Jaisalmer and jodhpur, then Royal Adventure Tour is right website to offer you complete tour covering all major historical tourist places.
Duration : 3 Nights & 4 Days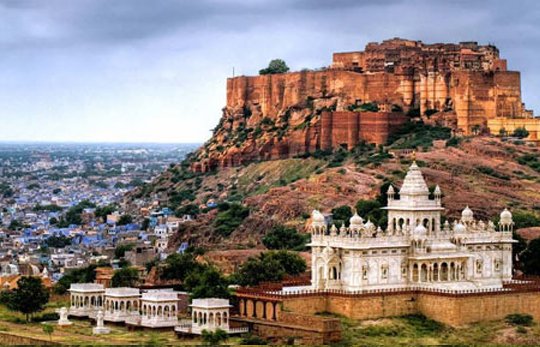 Desert Triangle Tour Package
Best way to explore the beauty of the Thar sand dunes Desert , stay long in Desert with this package covering Jodhpur, Jaisalmer, Ranakpur & Udaipur.
Duration : 5 Nights & 6 Days
Destination Covered
Jaisalmer
Jodhpur
Udaipur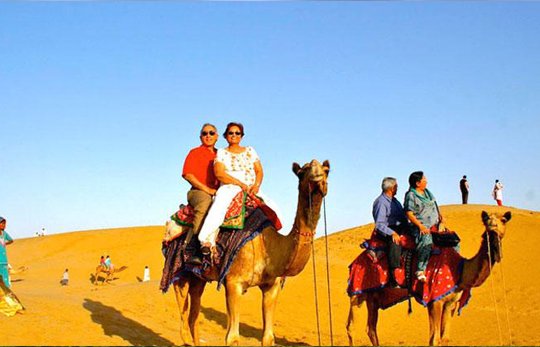 Adventure Tour Package Jaisalmer
Desert Safari , Camel Safari and Jeep Safari is adventures part of tour packages in Jaisalmer. If you have fun of adventure then Join this package.
Duration : 6 Nights & 7 Days
Destination Covered
Jaisalmer
Jodhpur
Udaipur
Mount Abu
Jaisalmer Tourist package
Really fed up from your daily hectic schedule? Are you looking out for special holidays for the upcoming weekend? Well, just go through the best Jaisalmer Travel Packages offered at tourpackagejaisalmer.com. Our team working on Jaisalmer tour belongs to the desert sand and better knows how a traveler can enjoy the trip with complete fun.
All Jaisalmer tour packages are personalized, well maintained, flexible and most importantly, offered at the best price. And if you are just interested to simply know about Jaisalmer, no worry, tourpackagejaisalmer.com is here to answer your queries. Pick your phone and make a call or write us a mail.
PADHARO JAISALMER TOURISM PACKAGES' FOR 2 NIGHTS & 3 DAYS
'PADHARO JAISALMER TOURISM PACKAGES' is a wonderful travel package for the guests who are looking out for a small holiday. Enjoy your weekend in the desert sand off and see the complete Jaisalmer city and the sand sun banks.
This Toursit package comprises Hotel & Desert camp lodging and all meals (breakfast, lunch & dinner). You can also enjoy tea/ coffee & snacks at the desert camp Jaisalmer and complete transportation from pick up to drop from the railway station and even the airport.
GOLDEN TRIANGLE TOUR PACKAGE' FOR 3 NIGHTS & 4 DAYS
Golden Triangle Tour packages Jaisalmer offer short trips to the city of 'Sonar Qila' and other locations such as Jaipur, Jodhpur, Bikaner, Pushkar, Shekhawati and Udaipur. Our collection of Jaisalmer tour packages also include the golden triangle tour destinations for a total cultural experience of the land of Maharajas Rajasthan and the major tourist destinations in North India. GOLDEN TRIANGLE TOUR PACKAGE' FOR 3 NIGHTS & 4 DAYS is one of the popular Tourist packages as the journey get started New Delhi to Jaipur, then Agra.
The Travel package also includes Hotel Accommodation, Sightseeing and entire Transportation If you wish to know more about Jaisalmer tour packages, contact the team of tourpackagejaisalmer.com!